Pet Program
Alder and Brook, our resident housecats, welcome you and your pets with open paws!
Guests have enjoyed pet-friendly stays with us since we became a destination in 1913. If there is anything our team can do to make your four-legged friend's stay more comfortable, please do not hesitate to ask. Our partnership with Olympia-based pet supply company, Mud Bay, allows us to customize the pet experience with authentic, locally-sourced amenities.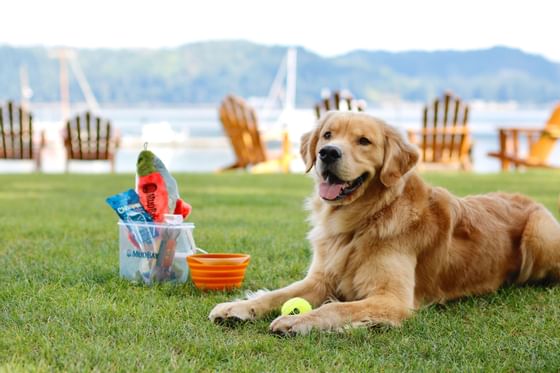 Pet Fee
Daily Pet Fee: $30 per pet
Pup Snacks in our Lobby
Dog bed
Water and Food Bowls
Pet Welcome Card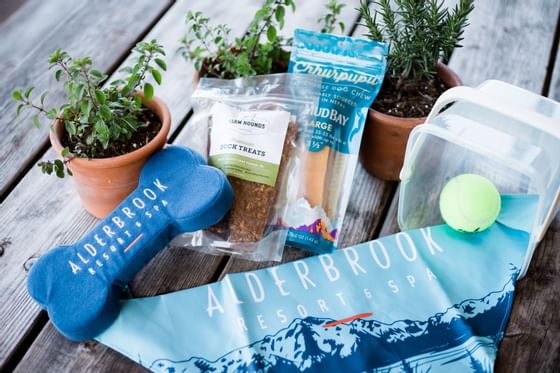 VIP Pet
Pet Amenity Bucket: $65
Boutique Treats
Alderbrook Dog Toy
Tennis Ball
Waste Bags
Alderbrook Dog Bandana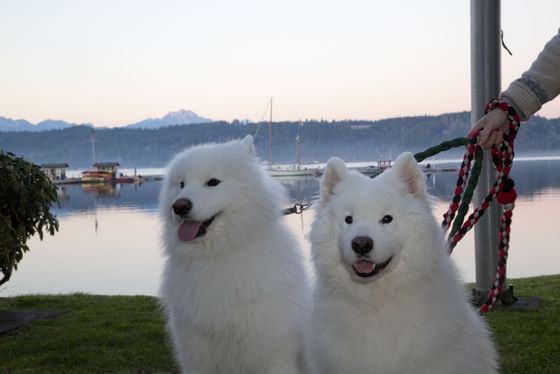 Doggie Dining
Custom pet dining experiences are available as room service via the menu on our guestroom televisions. Please contact our culinary team at 360.898.5500 to order your pup room service.