An Alderbrook Adventure with Morgan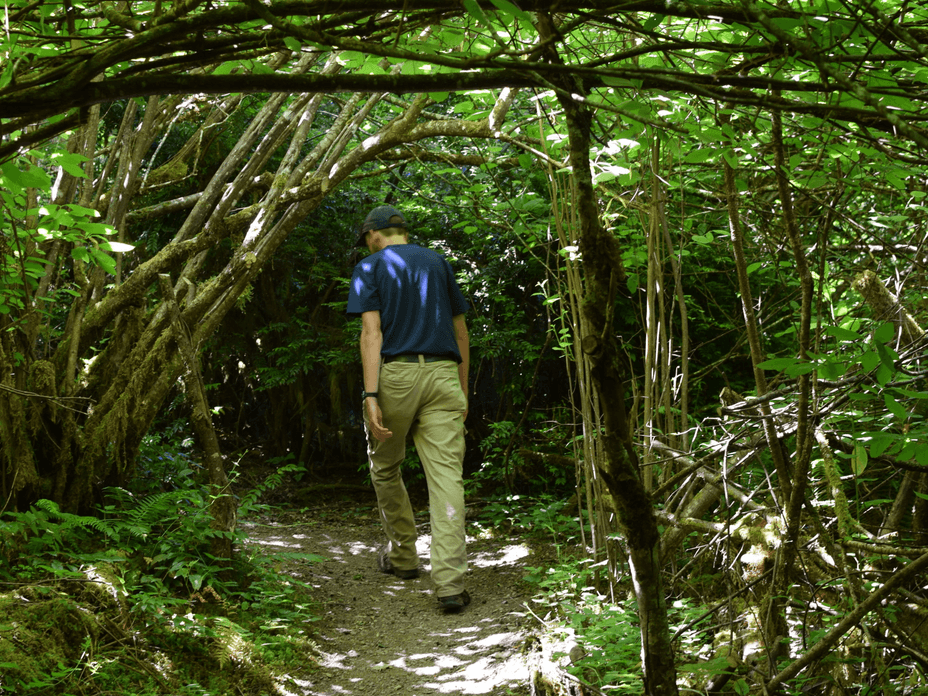 Hey there!
Strap on some sturdy shoes because I'm going to take you on an adventure. Oh, and not just any adventure… an Alderbrook Adventure.
Let us start at the waterfront, where the Olympic Mountains reflect off the glasslike water of the Hood Canal. Who knows what wildlife we will be lucky enough to see?
As we make our way along the meandering stream, we pass through the rhododendron-laden resort grounds before getting to the kitchen garden. Be sure to grab some fresh berries right off the plant before arriving at the trailhead, because you will need the energy to tromp through this ancient temperate rainforest. Thoughtfully designed and built by the one and only Art Tuftee, our trails have a hike for everyone. This is a place where miles of trails are hidden by ferns taller than us and trees too big around to hug.
This is a place...
...where seals, eagles, orcas, and starfish call home.
...where beautiful birds are always chirping, and weird fungi are always growing.
...where learning is a constant.
...where the stresses of our daily lives melt away and we are forced to face nature at its most divine.
...I've always dreamed of.
...that I call mine, and you can call it yours, too.
Come join us
An Alderbrook Adventure awaits you. Come see Morgan's terrific trail work and experience Woodland to Waterfront at Alderbrook.