Explore the Hood Canal in February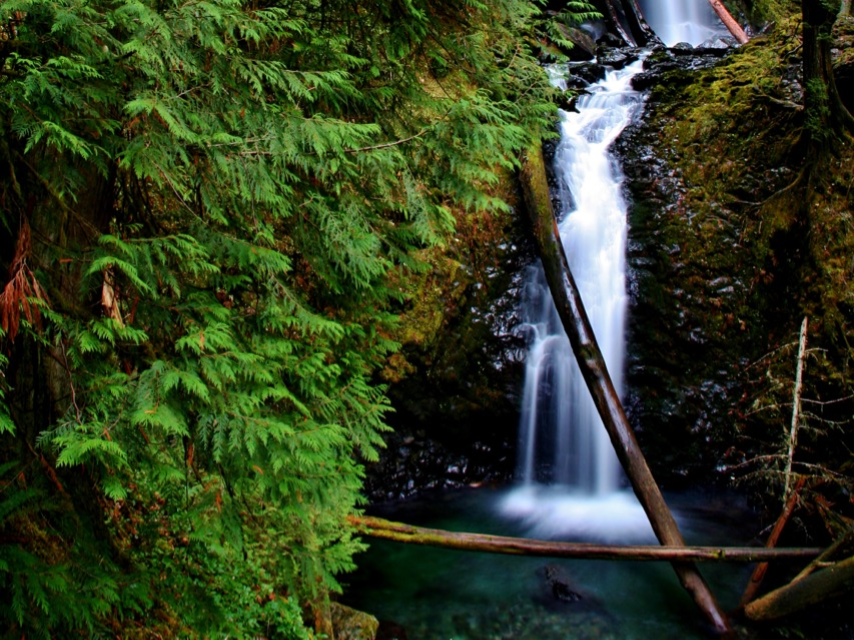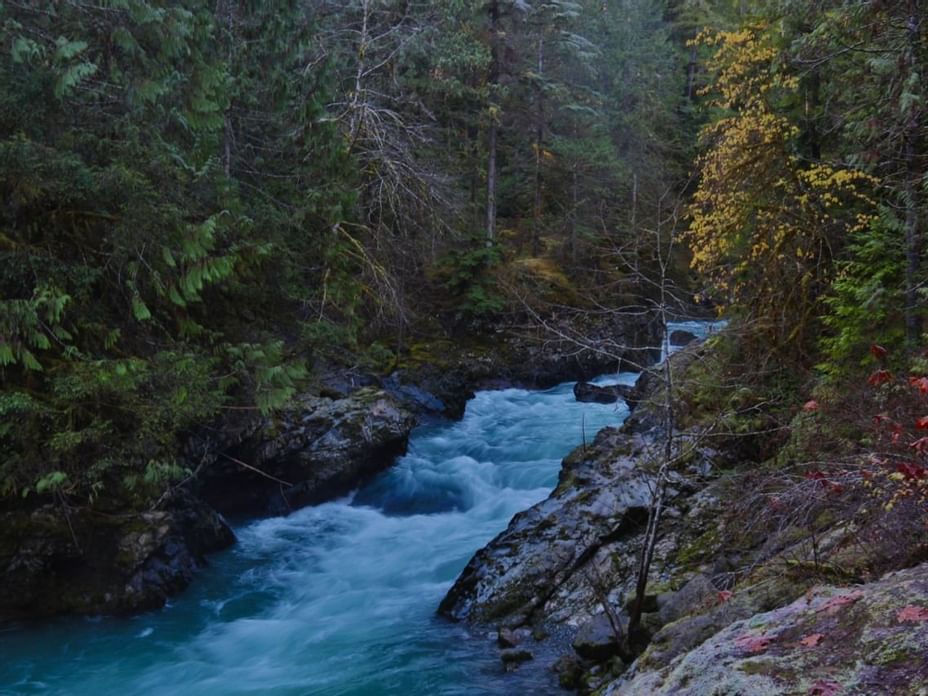 From the trails of Olympic National Park and Forest to the beautiful waters next to Alderbrook Resort, serene adventures and sweet treats are coming to the Hood Canal. As the dreary days of winter start to wane, we find ourselves wanting to get out and explore. After being stuck inside during the rainiest months of the year, we emerge from our dens hoping to dust ourselves off and get back into the wilds of the Pacific Northwest. We long to connect with others, eating good foods and spending time with loved ones, away from the dwellings we have been in for the past few weeks and months. Along Hood Canal, you'll be able to find both indoor and outdoor activities that will make the gray skies seem sunny.
February is a perfect time to hit the Hood Canal and the eastern side of the Olympic Peninsula. While snow falls in the mountains, the lowlands are fantastic to explore. Sure, the trails might be a little muddy and there may be puddles to avoid, but those who do get outside into the public lands of the region will find that the waterfalls and rivers are incredibly scenic this time of the year. For February, we recommend exploring the overlooked and always stunning Duckabush River Valley. Home to elk, eagles, waterfalls and scenic trails along the wild and stunning river, the Duckabush is wild and sure to capture every nature lover's heart. As always, before heading out on any adventure, make sure you have the right gear for both the trail and weather. The hikes found here, while short in distance, are still out in the wilds of the Olympics.
Forty minutes from Alderbrook, up Highway 101, you'll find a stunning waterfall known as Murhut Falls. To get there, you'll need to drive on a gravel road for a few miles, but with every passing minute, the scenery gets wilder and more wonderful. Once you reach the trailhead to Murhut Falls, reaching the falls is a short, mile-long trek along a well-maintained trail. This two-tiered waterfall is truly stunning in the late winter months, flowing with waters running down the steep slopes of the nearby mountains. With a small area for a picnic lunch (please pack out what you pack in) and great views, this short adventure is a great spot for couples or a group of friends to enjoy the breathtaking scenery of Olympic National Forest together.
After exploring Murhut Falls, those longing for even more pristine forest and water hikes should stop by the Ranger Hole Trail by the Interrorem Cabin. Also, less than a mile each way, this trail leads you through a beautiful second growth forest before reaching a rocky outcropping along the Duckabush River. If this trail seems too easy or short, check out the nearby Duckabush River Trail and head up to the sweeping view of the valley found at Big Hump. Big Hump is 7.8 miles round trip and has around 1,400 feet of elevation gain, but those looking for a challenge will enjoy the hike and views. No matter which trail you choose of these three options, one thing is for certain. The Duckabush is full of sweet adventures for almost all levels of outdoor enthusiasts.
Outdoor exploration of the rivers, overlooked forests and waterfalls aren't the only reason to explore Hood Canal this February. At Alderbrook Resort & Spa, a myriad of mouthwatering specials awaits those who stay at the stunning waterfront lodge. You won't find any chalky candy hearts here. Instead, you'll find chocolate as decadent as the views and resort at Alderbrook. During the month of February, those who book at Alderbrook will receive 25% off of overnight accommodations, a $100 dining credit, house-made chocolates and a bottle of Pandion private label red wine from Avennia. This is an absolutely fantastic deal, as everything Alderbrook does is as incredible as the natural wonders found in the region. Alderbrook makes for the perfect basecamp to explore Olympic National Park and Forest and the ideal place to escape the doldrums of winter.
The room and dining deals aren't the only things Alderbrook has done to sweeten the pot this February. The restaurant will be featuring drinks and snacks that are too good to pass up. Whether you crave a Chocolate Martini, hope to devour a Chocolate Croissant or slowly enjoy the Hazelnut Opera Cake, stopping by Alderbrook's restaurant is a must. Even the gift shop is getting in on the action, featuring their Mocha Special. Even if you aren't staying at Alderbrook and are just exploring the region, stopping by here will reward you with mouthwatering foods and incredible views.
If you are here in February, be aware that Alderbrook Resort & Spa is also holding special themed activities four days a week. All of the following are complimentary to hotel guests. On Wednesdays throughout the month, you can partake in Dark Chocolate Indulgence Hand Treatments. The treatment is available in the spa all month long for a charge, but once a week guests of Alderbrook will have complimentary micro treatment available in the lobby from 10-11 am. Thursdays are also quite fun, giving a day of playing board games while snacking on milk and cookies. On Fridays, there is a reception, giving those in attendance a chance to sip on Avennia wine and taste chocolate-dipped strawberries. Finally, the events culminate on Saturday with a culinary activity of marble chocolate tempering. Whether you are here with that special someone in your life or looking for a trip with your squad out of town, February along the Hood Canal at Alderbrook Resort & Spa is hard to beat.