Indian Plum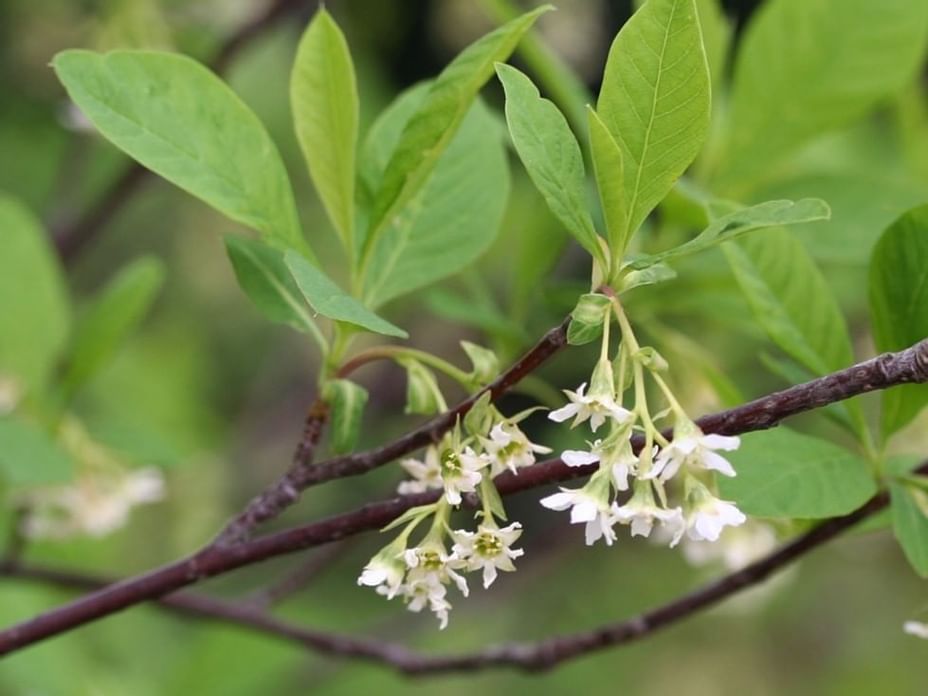 As the last of the snow melts off the hillsides here at Alderbrook Resort and Spa, there is a plant marking the start of spring: the Indian Plum. Also known as Oemleria cerasiformis or Osoberry, the native shrub is starting to pop with bright green, oval leaves and small, white flowers.
This plant doesn't get much attention for the rest of year, sometimes passed off as a weedy willow. But now is its time to shine, a very exciting break from the long, dreary days of winter in the PNW.
Oemleria is one of the first plants to fruit in early summer with a seedy, sometimes bitter, cherry-like fruit. Be careful to not eat too many, as the leaves, seeds, and sometimes fruit are found to contain poisonous hydrogen cyanide. But if you want to give them a taste, be sure to wait until they transition from the bitter, orange fruit to a mature, dark violet or blue.
I hope you get out this spring to enjoy the simple splendors of nature with me. Life is better outside than in, so book your stay with us today because there is no better place to experience all these wonders than at Alderbrook Resort and Spa.
All the Best,
MS