Trail to Sea: Exploring with Morgan
All Things Outdoors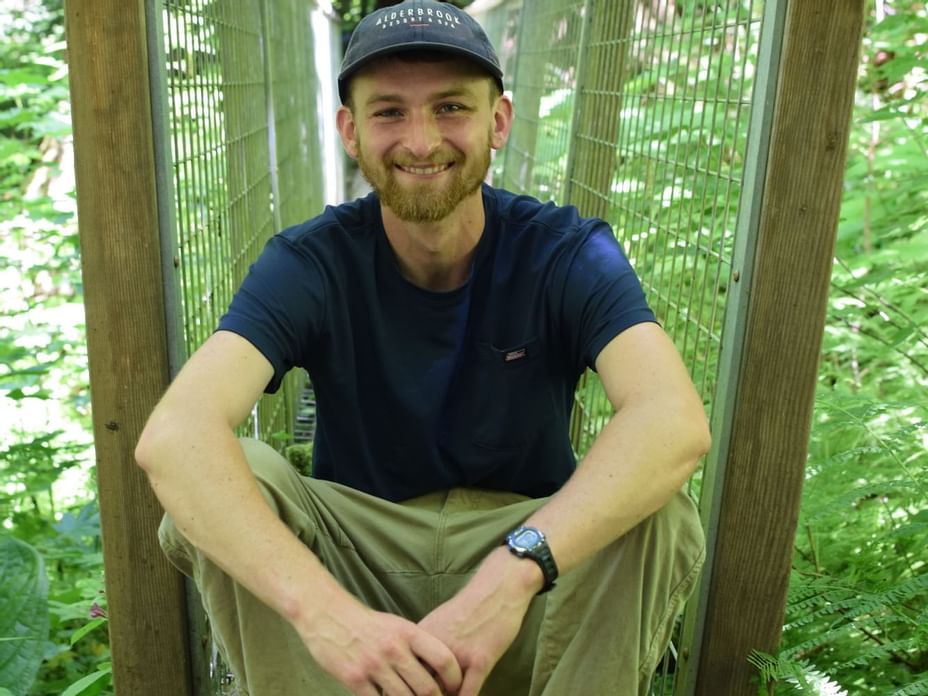 WELCOME!
Hi! I'm Morgan Scherer (SHEAR-er), the Trails Steward at Alderbrook Resort & Spa. I will be coming to you with periodic blog posts about anything outdoors at Alderbrook. But for now, let me get things started by telling you a little bit about myself. I came to Alderbrook in January of 2020 after living my entire life in Bloomington, Indiana. Thanks to my amazing family, the outdoors have always been a way of life.
TEEN YEARS
When I was 17 years old, I backpacked 500 miles through arguably the toughest terrain on the renowned Appalachian Trail in Vermont, New Hampshire, and Maine. With just my dog, Niko, and the things on my back, I fundraised over $10,000 for nonprofit Giving Back to Africa. My hike is chronicled in the children's book "I Just Kept Walking" by Elsa Marston, who paired my story with the fictional, but all-too-common story of Mobembo, a child running away from the civil war in the Democratic Republic of Congo.
COLLEGE
I went on to get a bachelor's degree from Indiana University in Environmental Management, with accompanying minors in Outdoor Recreation, Parks, and Human Ecology; as well as Geographic Information Systems and Remote Sensing. I've worked with the Hoosier National Forest, Indiana Department of Natural Resources, City of Bloomington Parks and Recreation, Indiana University Research and Teaching Preserve, and the Sycamore Land Trust.
APPALACHIAN TRAIL
I returned to the Appalachian Trail in the summer of 2019 to attempt hiking the entire 2,192 miles from Maine to Georgia. This time I brought along trusty old dog Niko, as well as my younger pup, Sapa, and Alderbrook's very own gardener, Mariesa Flores. After spending over five months sleeping on the ground, we completed the trek, and were immediately ready for our next adventure, which led us here. Track us down on the trails or gardens to ask us about our journeys.
Anyway, that's enough about me. Check back soon to hear about all the amazing things Alderbrook has to offer in the great outdoors. Have questions? Shoot me an email at trails@alderbrookresort.com.
Until next time, cheers!
- MS
In Our Gift Shop
Look for your copy of "I Just Kept Walking" by Elsa Marston, in the Alderbrook Resort Gift Shop.
Come Play Where Morgan Does His Handy Work
Lace up your hiking boots to see Morgan's terrific trail work and experience woodlands to waterfront at Alderbrook. ​Book your getaway now.