Pool or Greenhouse?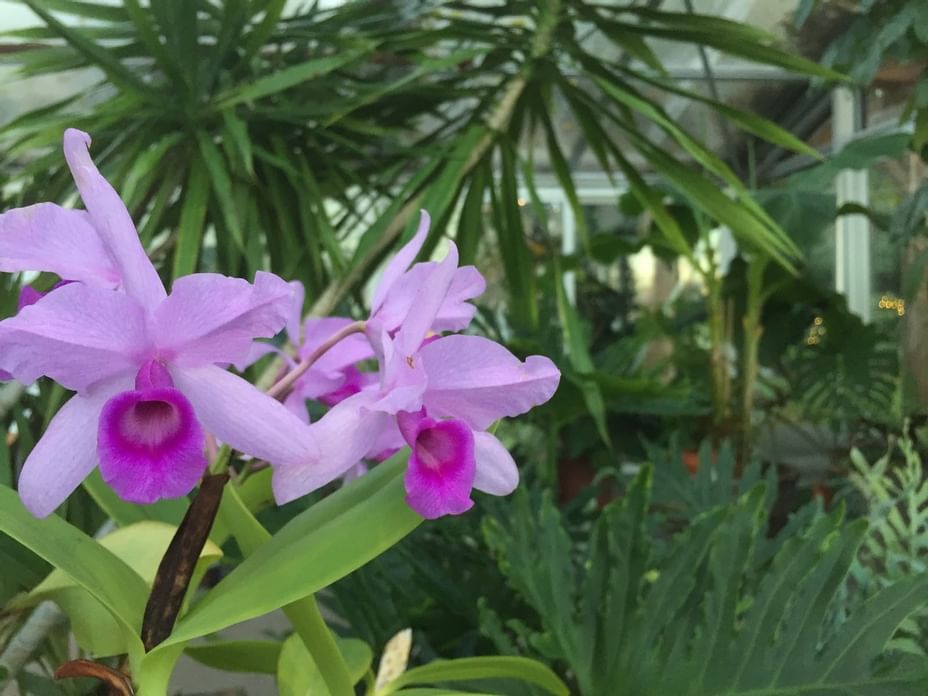 One could say Alderbrook Resort and Spa is defined by water. From the Hood Canal to the water features of the gardens… Heck, water is our name. A special aquatic feature at the Resort is the saltwater pool, although from the outside you might mistake the pool house as a tropical greenhouse.
Since the aquatic center is heated year round to over 80 degrees, you'll find plants not accustomed to growing outdoors in the PNW. A dip in the pool feels like you've been taken away to Costa Rica or your own private botanical garden.
A species of orchid called Cattleya Patinii is in full bloom right now beside the hot tub. Surrounded by otherworldly plants like Monsteras, Bromeliads, and Philodendrons, the soft purple flowers are worth a trip all on their own.
And if you don't make it to the pool in time to see the orchids, the awe inspiring panoramic views of the Hood Canal and Olympic Mountains will always be there. We hope to see you soon!
-MS