Rosalie Barrow Edge: Our Accomplished Advocate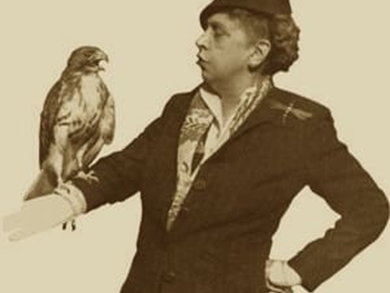 There's not a more exciting time in the outdoors than March. It's a clear break from the dreary days of winter with the coming of spring. Buds are bursting, flowers are blooming, and birds are chirping. This time of new beginnings and progress is a fitting one to celebrate Women's History Month.
So, let us all stop for a second, even though nature won't, to commemorate the women of history for getting us where we are today, so that we might make a better tomorrow for all.
And if you are looking for an advocate for all, look no further than Rosalie Barrow Edge (1877-1962). Edge started her advocacy career as a suffragist, and her recreational birdwatching quickly turned into a lifelong fight for environmental preservation. The New Yorker called her "the only honest, unselfish, indomitable hellcat in the history of conservation." Now that is the kind of remarkable person we should be looking up to.
Us Pacific Northwesterners especially owe Rosalie a big deal of gratitude since she is credited with the preservation of Olympic National Park by "lobbying Congress and sending out pamphlets all over the country saying that there ought to be a park," according to Edge's son.
Edge founded the Hawk Mountain Sanctuary in Pennsylvania, just off the Appalachian Trail, which was the very first preserve in the world for birds of prey. Years later, Rachel Carson conducted research on Hawk Mountain for her famous book about the dangers of the pesticide DDT, "Silent Spring."
Rosalie is also known for fearlessly going toe to toe with the men of the National Audubon Society to push for more wildlife protection when trophy hunters and profiteers were steering the American conservation ethic in the wrong direction. She wrote letters to all the Society's members and spoke at meetings, subsequently causing a significant drop in their membership and dubbed her "a common scold" by one of their attorneys. To which she responded, "Imagine how I trembled."
Rosalie's impact will surely last the test of time; not just here at Alderbrook Resort and Spa, where we have the nearly one-million-acre Olympic National Park thanks to her; but across this entire country. Hopefully above all, her belief that it is each person's civic duty to protect nature will carry on.
Happy Women's History Month,
MS