It's A Team Effort!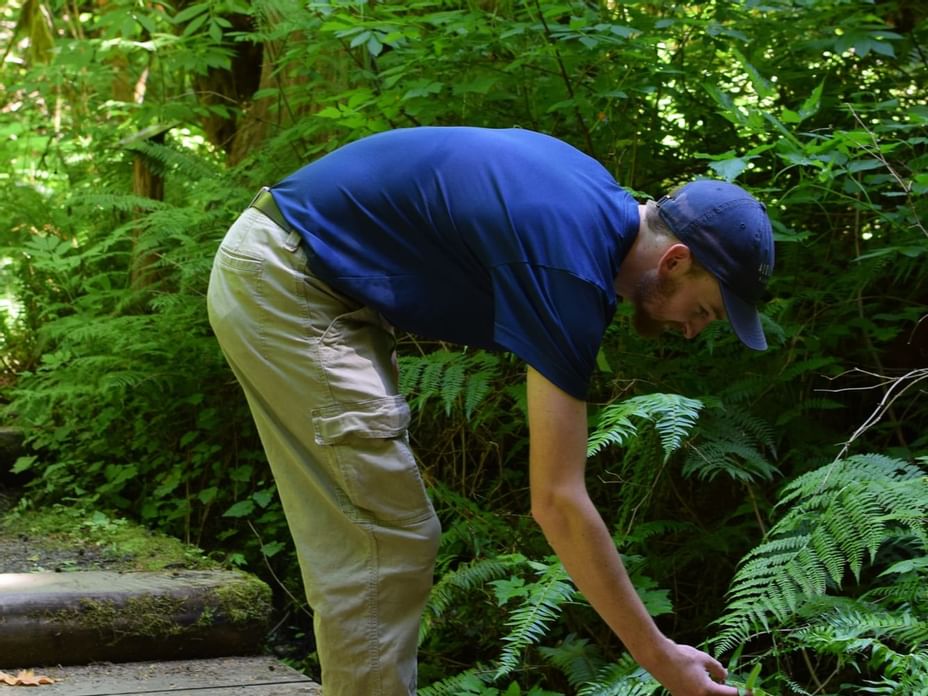 Hi Hikers!
My job title here at Alderbrook Resort and Spa is Trails Steward. "What does that mean?" ask many people. Simply put, I'm here to make sure you have a great experience on our trails. But really, I just play in the woods all day.
You might find me hauling gravel in a wheelbarrow to harden the tread, chainsawing a fallen tree to clear the path, or building a bench for hikers to rest their weary feet. While much of my job is physically demanding, I find it very rewarding to care for such a beautiful place for Alderbrook patrons to enjoy.
It's a Team Effort
Don't think I'm the only steward out on the trails. You, too, are a trail steward. It is very important that we all understand the gravity of our responsibility to care for the land. We are fortunate enough to enjoy these beautiful trails thanks to the great efforts of the stewards before us; like the owners of Alderbrook, who preserved the land and funded the trail development; and Art Tuftee, who designed and built Alderbrook's sustainable trail system that puts nature's grandeur on full display.
Next time you hit the trails, please remember to tread lightly so we will continue to have these special places for generations to come. 'The 7 principles of Leave No Trace is a great framework for us all to follow, which you can read about here. Book a package to get back to Hood Canal and enjoy the fruits of Morgan's labor on our nature trails.
Happy Trails!
-MS