Trail Etiquette in the COVID-19 Era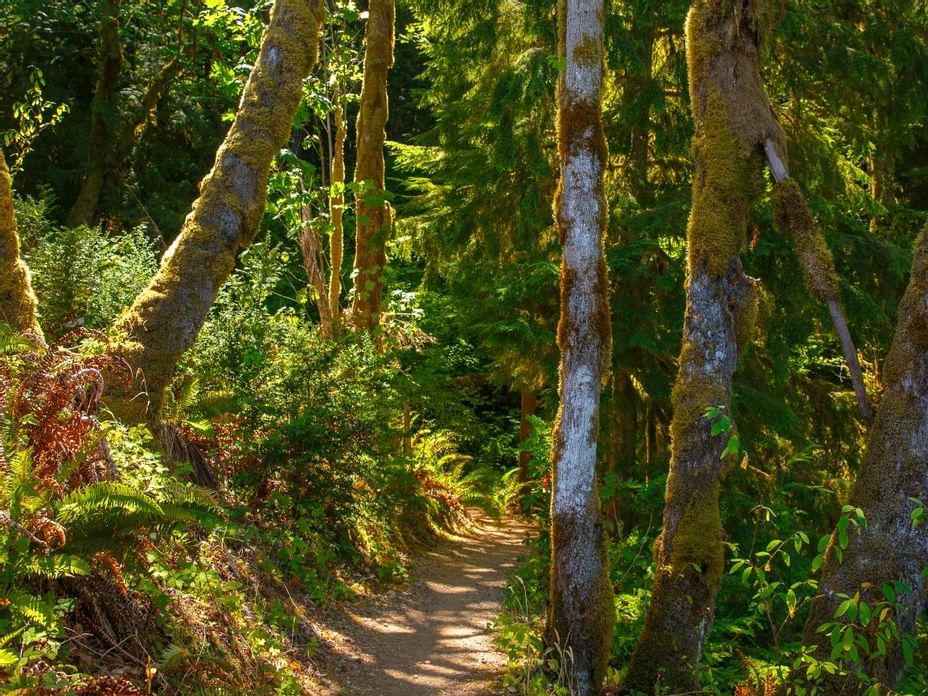 If you're anything like me, you've looked to the outdoors more than ever the past few months during the COVID-19 pandemic. Getting outside has been a way for many people to keep their mental sanity during such a crazy time, and still be able to abide by social distancing guidelines.
We are very lucky here at Alderbrook to have outdoor recreation opportunities abound, and we invite you to come take advantage of these resources in a way that protects the health of you, other guests, and Alderbrook Resort & Spa employees.
We are dedicated to maintaining a safe and healthy environment, but we can't do it alone. Here are some guidelines that we ask everybody to please follow while on the trails:
Stay 6 feet away from other groups and our team members. This can be hard to do sometimes on a narrow trail, so try to find a spot to safely get off the trail when other groups are approaching. Give uphill travelers and larger groups the right-of-way.
Wear a face covering when passing other groups on the trails, especially if you are interacting with one of our team members.

Avoid touching public structures like maps, signs, and handrails. Bring along a travel size hand sanitizer and use often.

Stay home if you are sick, but do visit us soon once you are well!
We truly appreciate our patrons' support and patience during these exceptional times. Let's keep it up.
Safe journeys,
MS