Why Go Birding?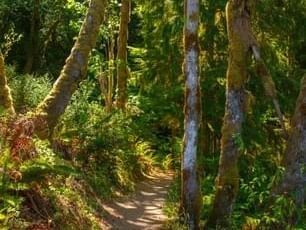 WHY GO BIRDING?
I'll admit, it took me a long time to get into birdwatching. Throughout much of my youth, I just couldn't find the patience to study them. But once I did, it opened up a whole new world for me. Here are my top 5 reasons why birding is one of my favorite activities.
1. Birdwatching makes it exciting to get outdoors.
2. You can do it at any age and any skill level.
3. Birds are the only living descendants of dinosaurs. How cool is that!
4. It's a fun and inexpensive activity to do with friends and family.
5. Birds teach us a lot about the world around us, making us good stewards of the land.
BIRDING AT ALDERBROOK
Alderbrook is a great place for an aspiring birder like me. Being nestled in between the Puget Sound and Olympic Mountains means there's a diverse array of birds to see year round. One second you can be watching Bald Eagles and Great Blue Herons hunt on the Hood Canal, and the next you can be singing in the forest with Western Tanagers and Wilson's Warblers.
I invite you to join me on a short series about birds, all of which I have seen in my short time here at Alderbrook. In my next post, I'll be giving you some tools so you are prepared to go birding on your next Alderbrook Adventure.
Until then, Cheers!
-MS