Winter Blooming Camellias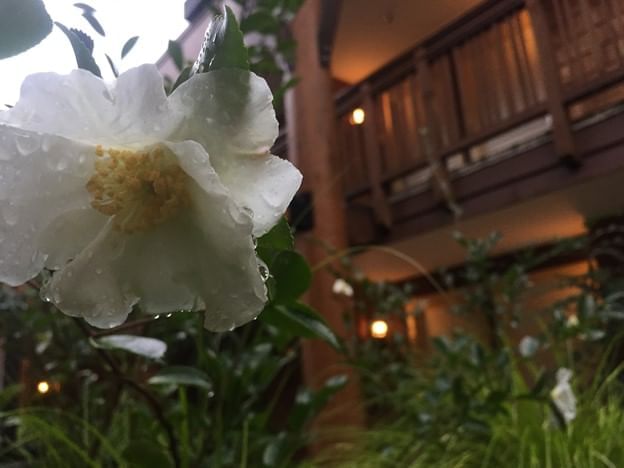 With evergreen foliage and a tranquil waterfall, the third story courtyard is the perfect spot for a morning cup of joe or a small gathering. The 'Setsugekka' Winter Blooming Camellia makes this garden especially sweet at this time of year with its large, lightly fragranced white flowers.
Setsugekka, which means snow moon flower in Japanese, is not the only camellia on the Alderbrook grounds. There are a variety of winter blooming plants that bring brightness to an otherwise somewhat dreary time of year.
The 'Yuletide' Camellia greets our guests at the entrance of the lobby, and the Camellia sinensis outside the fitness center is more familiar to us all than you may realize, as their leaves and buds are used to make tea.
No matter what time of year you are staying with us here at Alderbrook Resort and Spa, there is always something bringing us delightfully closer to nature. In the case of the winter blooming camellias, it's quite a beautiful thing.
Cheers,
MS