RESTAURANT REFRESH JAN 2nd - JUNE 3rd 2022
Expanding Our Dining Options
With the Restaurant going through it's transformation, it's time we transform the way we experience dining on Hood Canal!
Seating in the Restaurant will be closed from January 2nd to June 3rd 2022!
HOURS
Room Service 7 AM - 9 PM daily
Restaurant 8 AM - 2 PM / 5 PM - 9 PM daily
Lounge Menu 2:00 PM-10 PM Sunday-Thursday / Friday & Saturday 2:00 PM - 12:00 AM
Drinkery 7:00 AM - 10:00 PM Daily
Patio Thursday-Sunday 12:00 PM-8:00 PM (weather dependent) Music from 5:00 PM-8:00 PM most Fridays
Take-out available 9 AM - 9 PM online or in-person
The Drinkery
Our lobby bar & café, The Drinkery is here! 
Make yourself at home and grab a drink when you arrive. The fun is just beginning!
Open Daily
7 AM - 9 PM Daily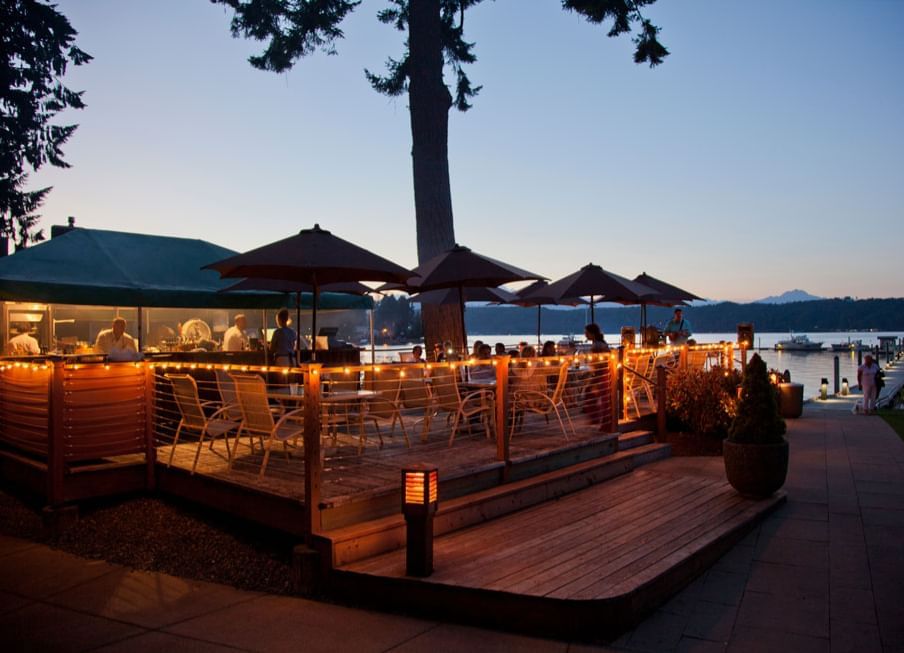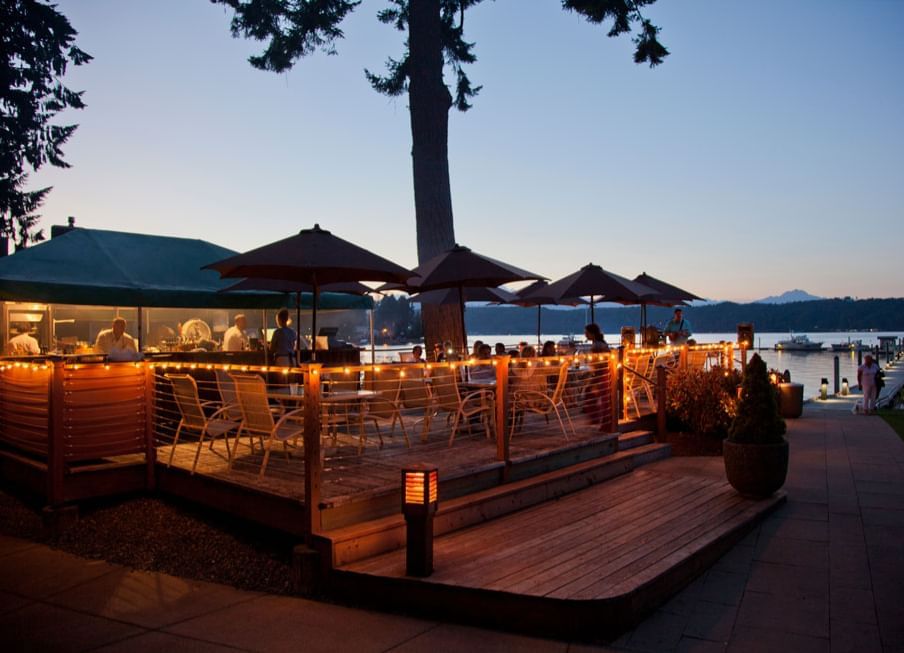 PATIO IS OPEN!
Thursday - Sunday 12PM - 8PM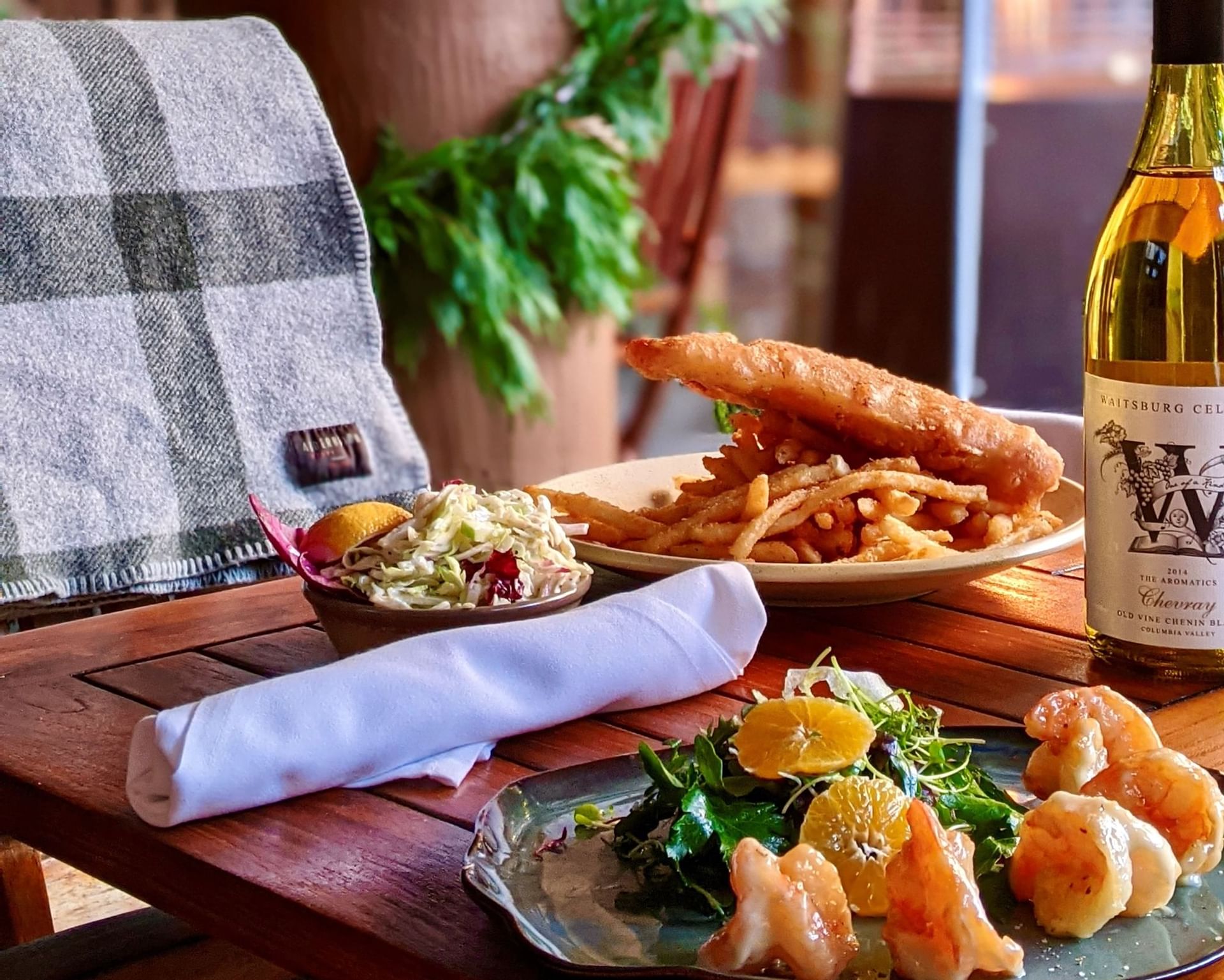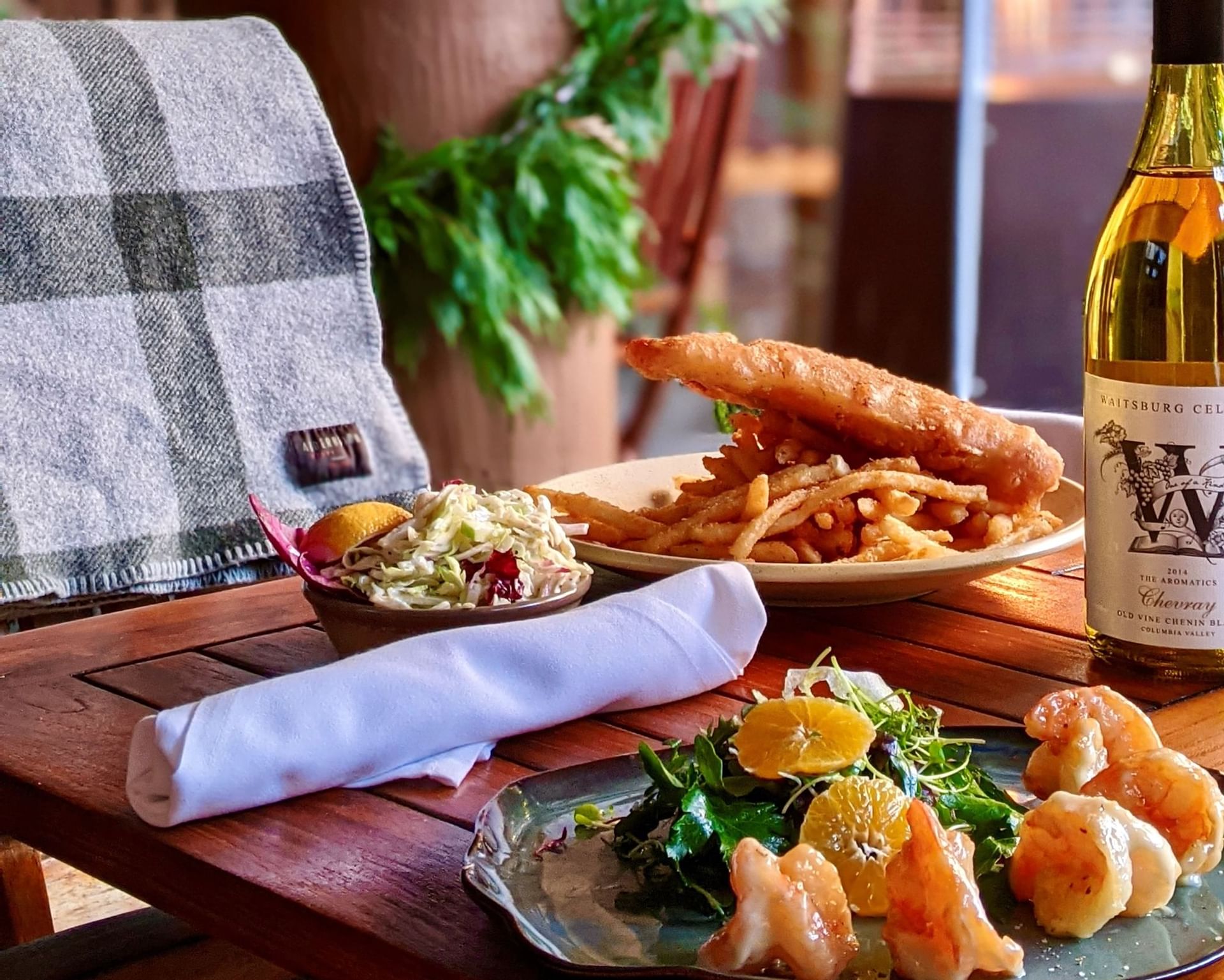 MAKE A RESERVATION
Reserve a table on our brand new enclosed outdoor Terrace!
Culinary on the Canal
Enjoy a taste of the canal from your own kitchen!
Throughout the year, Alderbrook's culinary team will be showcasing special, seasonal recipes for you to try at home.
We look forward to building our recipe box for you all.