Dining Hours
Daily:
Brunch Menu 7AM - 2PM
Snack: 3PM-5PM
Dinner Menu 5PM - 9PM
Room Service & Restaurant Take-Out also available daily.
LOUNGE
Sunday-Thursday 2:00 PM-10 PM
Friday & Saturday 2:00 PM-12:00 AM
The Drinkery
Your lobby bar & café, The Drinkery is here! 
Make yourself at home and grab a drink when you arrive. The fun is just beginning!
Open Daily
7 AM - 10 PM Daily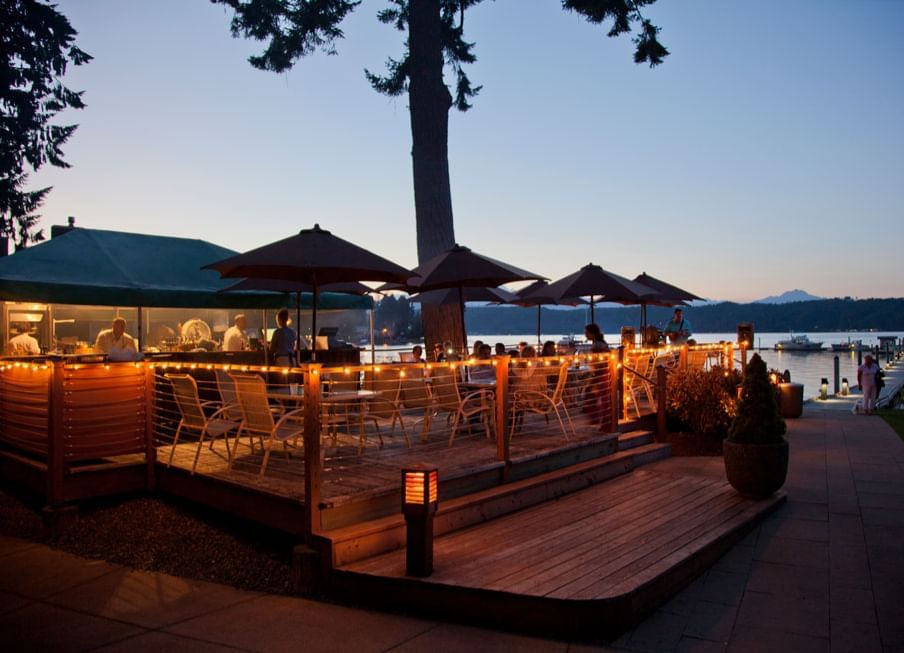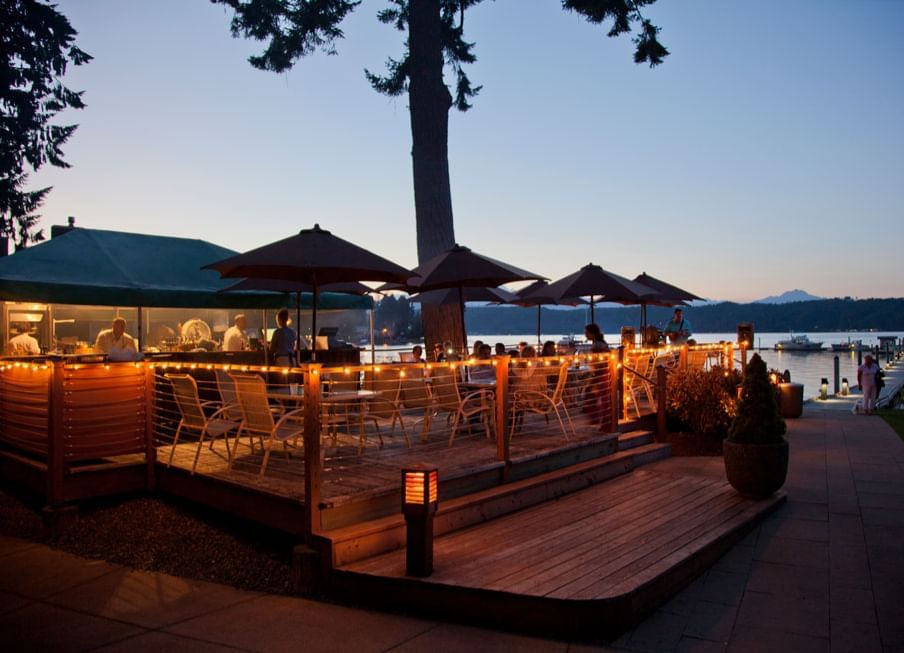 PATIO IS OPEN!
HOURS:
Memorial Day to Father's Day
Friday through Sunday
12 pm – 8pm
Father's Day through Labor Day
7 Days a week
12 pm – 8pm
View LIVE Music Schedule
Menus
The Restaurant at Alderbrook features a special "woodland to waterfront" menu enabling guests to taste fresh ingredients sourced from the region and features savory flavors served in a relaxed, yet elegant environment.
*A 20% service charge has been applied to your restaurant dining check of which 75% will be paid directly to your server and the remaining 25% will be paid to food and beverage support staff. For take-out and room service orders an 18% service charge has been applied to your check of which 100% will be paid directly to food beverage support staff
Culinary on the Canal
Enjoy a taste of the canal from your own kitchen!
Throughout the year, Alderbrook's culinary team will be showcasing special, seasonal recipes for you to try at home.
We look forward to building our recipe box for you all.