The Drinkery
7:00 AM - 10:00 PM Daily
Have a seat!
The Drinkery is the newest addition to the resort's dining options. Start your day with an espresso and yummy house made pastry. With quick grab and go options, lunch is a picnic on the waterfront or along our private old growth forested trails. Don't forget to come back later for a glass of wine before you head to the dining room for dinner. Wonderful beverages, great snack options, and even better conversation is what the Drinkery is all about. Make yourself at home!
Throughout the summer enjoy Tapped-Out Tuesdays, and Winesday Wednesdays.
Tastings at 4pm with one of our knowledgeable resort beverage experts.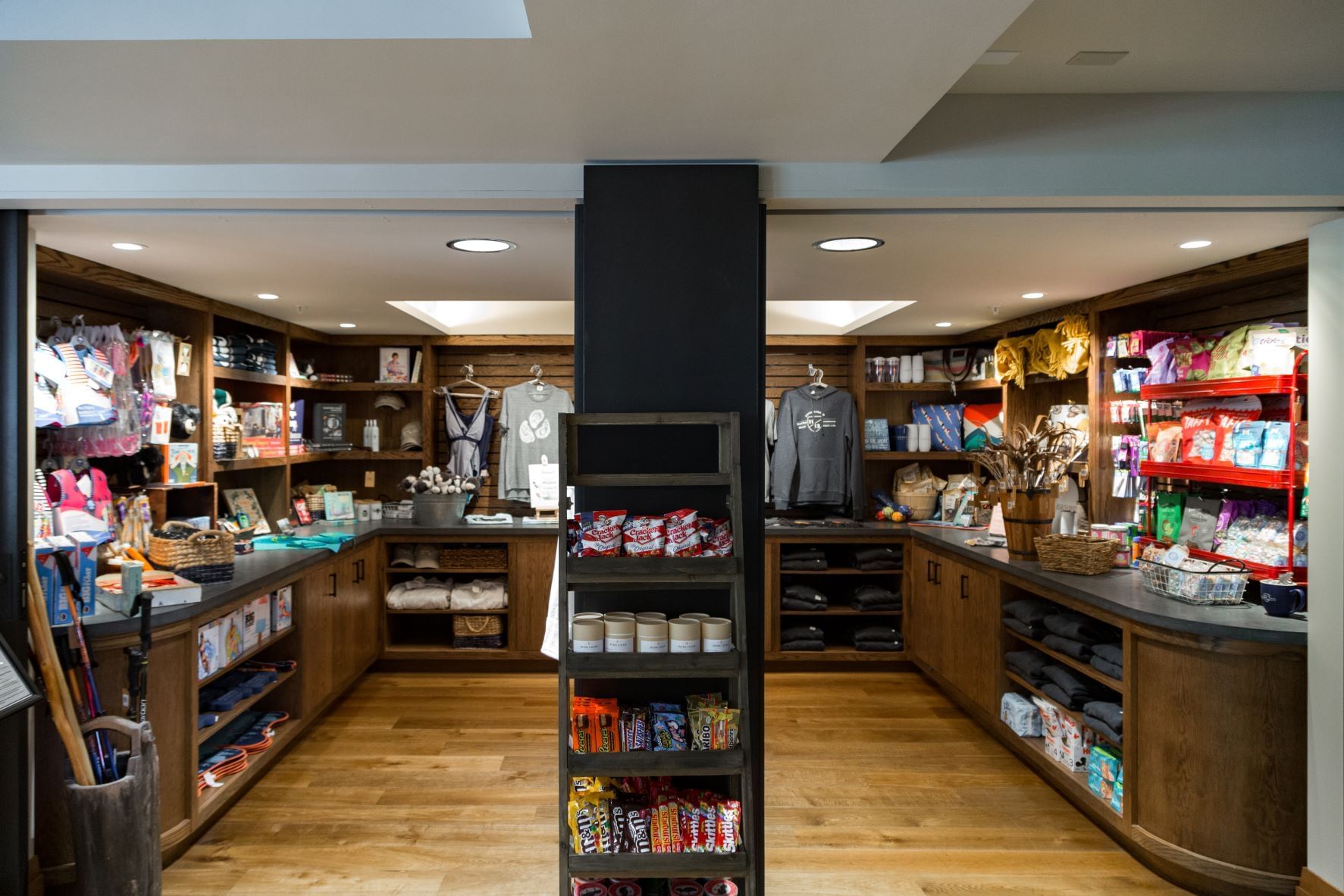 Our Gift Shop!
Forgot it? We've got it.