Murder Mystery on the Lady Alderbrook
$175 | October 28th | 5:30 PM - 8:30 PM
Join us for a night of mystery, intrigue, and murder you will never forget. With a killer crowd of people just waiting for murder to arrive on the scene, this night will keep everyone looking over their shoulder and guessing who the next victim will be!
Bribe suspects for clues and gather information to uncover the unhinged guest who is whacking all the invitees, but be careful, you could be next!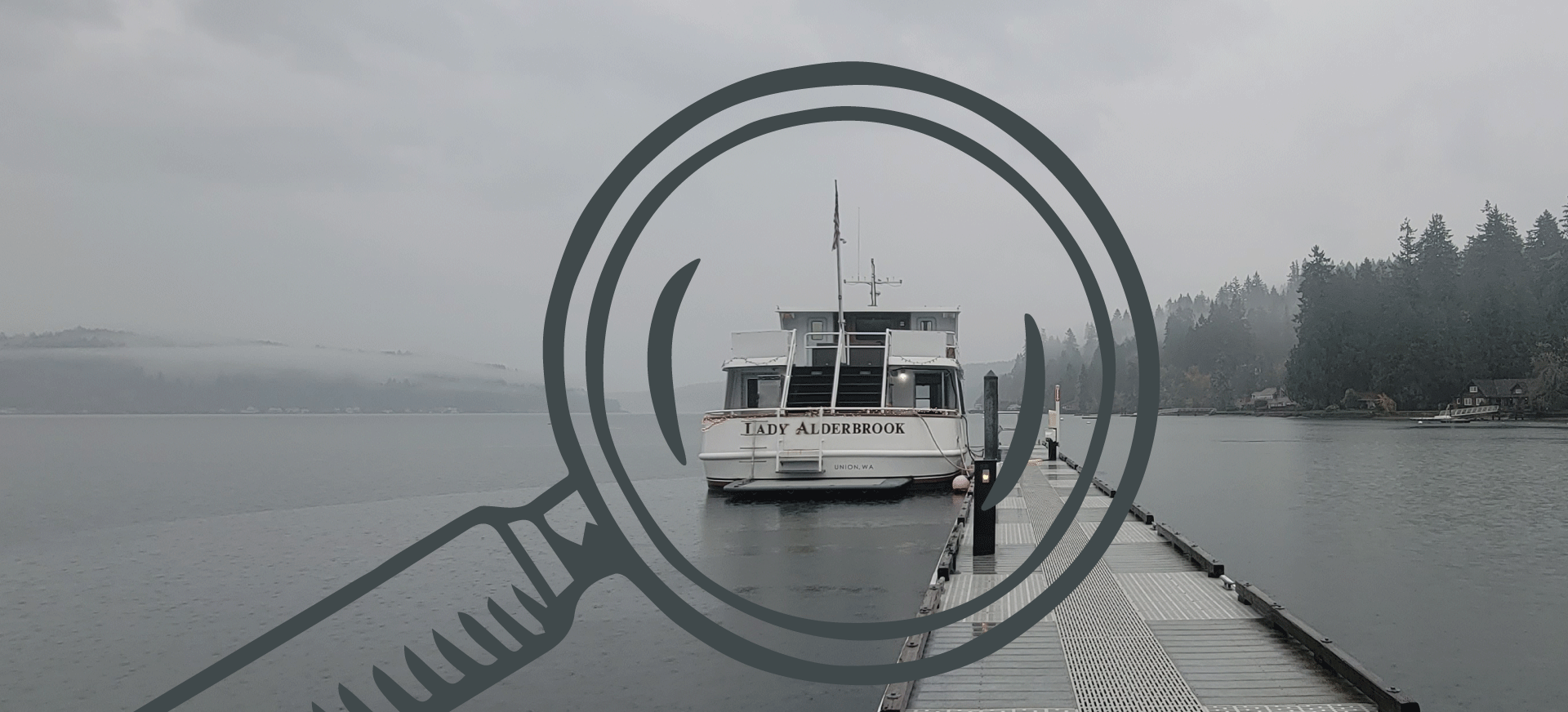 More Murderous Details...
$175
Dress in your best evening wear and suits, this is a refined party after all. Heavy hors d'oeuvres and cocktails included. The event will be aboard the Lady Alderbrook so please wear appropriate shoes for walking on our dock.
5:30 PM - 8:30 PM
+21
Dress code - Old Hollywood Cocktail