Alderbrook Resort & Spa Wedding FAQs
Our experienced team will assist you from start to finish with your wedding planning to ensure your vision becomes a reality.
Here are a few of our most frequently asked questions: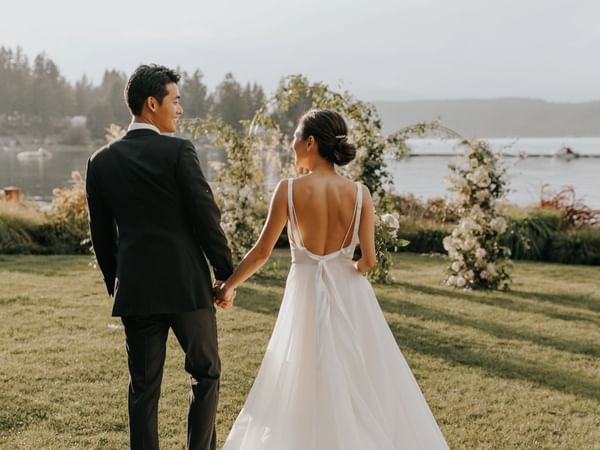 There are two things to consider in terms of cost. The first is the facility fee, which is priced seasonally. It ranges between $9,000 and $10,000, depending on the month and the day of the week. This fee covers the cost of tables, chairs, standard linens, flatware, stemware, china, event spaces for the rehearsal, ceremony, cocktail hour, and reception. This fee provides almost everything outside of the food and beverage. And this fee is subject to Washington State sales tax and service charge.
The second is the food and beverage minimum. This is also seasonal and is $135 per person. The actual cost of the event is based on menu selections and guest consumption, as long as these minimums are met. These prices are subject to Washington State sales tax and service charge.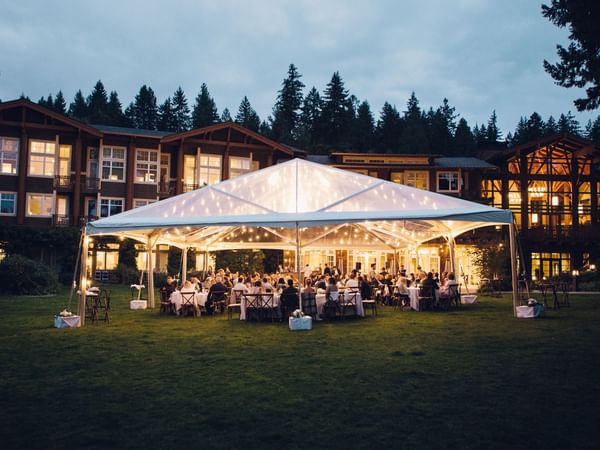 We can hold weddings between 75 and 250. On summer Saturdays, we do have a minimum guest requirement of 150 guests. Smaller weddings occur on Fridays, Sundays, and off-season. We have these minimums in place because we do offer exclusivity. No one else will have a wedding on the same day as yours!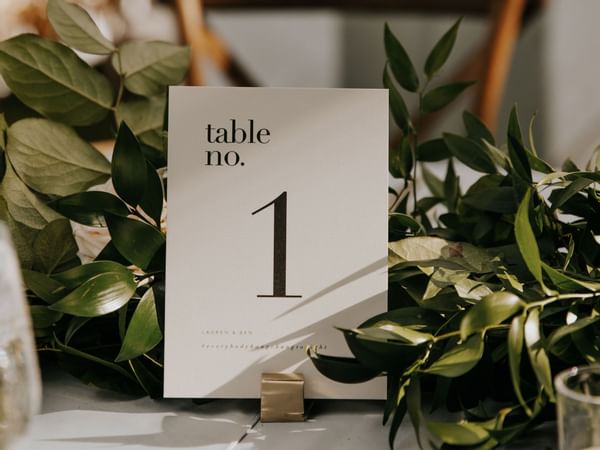 The short answer is no. Your catering manager will handle all aspects of the event as they relate to the property. They will assist in planning your menus, discussing set up requirements and handling your guestroom block. They will not provide a timeline, negotiate with third-party vendors, run the rehearsal, keep your mother happy and out of your hair or any other aspects not related to the resort itself. Any décor items that are brought into the building, such as centerpieces, floral, favors, etc., are also handled by your planner and not resort staff. We require a professional, licensed wedding planner to be hired by the couple. And we have several wonderful recommendations available.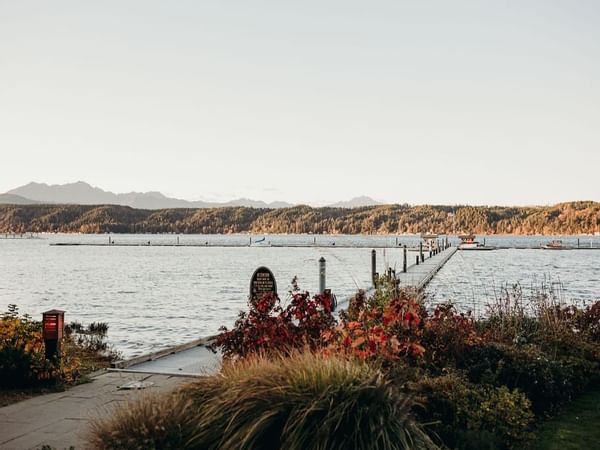 Yes, they can! We can offer a discounted rate for you and your guests. As a part of your contract, there will be a "room block." This block is a handful of empty slots. It does not secure any actual reservations but does provide your guests the ability to call in, reference your event name and fill one of those slots. The number you hold is between 15 and 85 per night.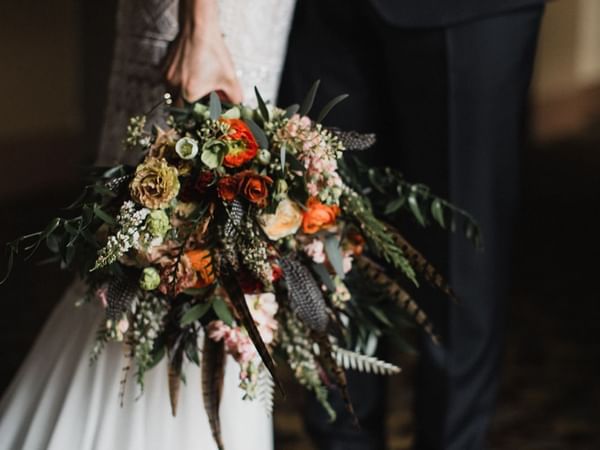 The first step in securing a date is to email us at weddings@alderbrookresort.com for pricing and availability. Once we discuss your event, we are happy to set up an appointment for a tour.
Once you have decided to move forward, your catering manager will provide you with a group reservation agreement, or more simply, a contract. This will outline the timing of all events as well as your room block. Please do review this document carefully. It is extremely important. Your deposit amount is the same as the facility fee for your specific date.
Once the contract is signed, you and your guests can begin calling in and making guestroom reservations. Your next step is to attend one of our scheduled wedding tasting events, which you can schedule with your catering manager. It is a great idea to invite your wedding planner along with you. We provide this tasting complimentary for up to four people, but we can certainly accommodate more for a small per person fee.
Your payment plan is as follows: Non-refundable deposit at the time of contracting, 25% of contracted food and beverage spend due at 180 days prior to the event, 120 days prior, and final full prepayment due in full 30 days before your event.