Wildflower Wander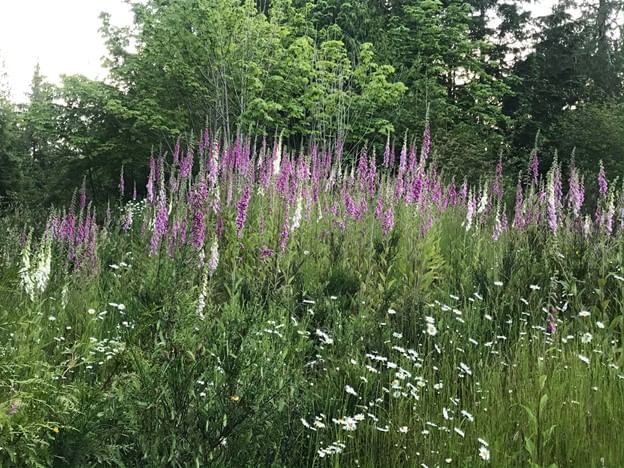 From fairybells, fawn lilies, false solomon's seals, and fox gloves to trilliums, twin flowers, irises, and violets, Alderbrook is a glorious place to hunt for wildflowers. This is why we are ecstatic to announce our new guided tour, the Wildflower Wander, on Tuesdays and Fridays at 2pm.
Starting in the lobby, we will explore the grounds and trails on a quest for possibly the best thing ever: flowers. It has been scientifically proven that it is physically impossible not to smile when your face embraces a fragrant blossom---this isn't actually true, but I'm willing to bet you will.
Thanks to my lovely mom and sister, I grew up as a flower child. With rows of peonies and meadows of bluebells, it was hard not to fall in love with these living jewels. Once too ashamed to pronounce this claim, I won grand champion in my county fair for my flower bouquet at age 10; full of zinnias and marigolds.
I invite you to join me on these Tuesday and Friday afternoon strolls in the never-ending pursuit for time spent amongst the sweetest things in life. The guided tours are generally slow going with lots of time to stop and smell the roses, or whatever else we come upon. I look forward to seeing you out there.
My Best,
MS